aka- my
BIG BREAK
that never came.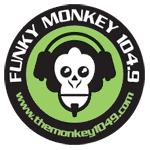 Long story short. Back in 2006, the homie
DJ Scene
hollered at me, after we'd been sending remixes back and forth, about this mash up show 104.9 he wanted to do (he was a dj for Kube 93 at the time). I was brought in for a meeting with all the Clear Channel bigwigs and they ate up our ideas and the music I brought in. We were given the go ahead to put together 3 or 4 half hour shows for airing on weekends.
No fault of mine or Scene's, they kept sluffing. We had 4 pretty damn good shows lined up, yet they kept changing the format or nit-picked this and that. Scene hooked me up with a huge opportunity, and for that I am thankful, it just kinda sucks that we never got to see it through. Woulda boosted me up a few rungs on the ladder, and I think we coulda made some seriously dope remixes once things got going.
Now, I am on a remix sabbatical for a number of reasons. I got heavy into production after this experience left a bad taste in my mouth. And I lost a lot of the original Acid Pro files that I used to make these mixes. I know it isn't hard and i've been meaning to put another mashup mixtape out. It also seems like the mashup era has passed somewhat tho. I love making 2 songs become 1, and make it sound like they belonged together from the get go.
Well anyways, the tracks I created for this show ended up becoming my
SOUR MASH
mixtape. And I have enough to do another mix I'm sure. I need to dig through the pile of shit that is my music collection and pull em out.
Here is what I got so far (Keep in mind all of these mixes are at least 2-3 years old):
UNRELEASED/NEVER AIRED RIFFS AND RHYMES SHOWS
(4 shows)
SOUR MASH MIXTAPE
UNRELEASED PROOF MASHUPS